Uncomplicated

and comprehensive
Competent support even after handing over the keys: working together with our site managers, our in-house warranty department takes care of the completed object. Digital processes support our professionally trained employees in communication and coordination.
The five-year warranty period begins with acceptance: during this period, it is important for the customer to be continuously supported by a single contact person. Competent warranty managers facilitate communication between client, site management and the responsible subcontractors. The warranty department takes care of the commercial and administrative administration of your request in the event of a complaint. The relevant site manager retains responsibility for technical expertise and decision-making. If required, warranty managers support site management in the field.
Before and after the keys are handed over.
The weisenburger services app offers a fast and uncomplicated way to report complaints about building projects. Using the smartphone app is intuitive: the software guides you through the input mask, and any issue can be recorded and checked in a short period of time.
After the identification of the relevant residential unit (e.g. terraced house or apartment), the app asks questions regarding the complaint, enabling warranty managers to remotely identify the reason and type of complaint as well as the exact location of the property. In addition, photos can be stored in the application, which allow a better assessment.
In the event of a justified complaint, weisenburger will forward the matter directly to the responsible subcontractor to coordinate remedy procedures.
Alternatively, the complaint can be handled via weisenburger's digital service platforms. To make use of this service, the QR code and the identification key (listed on the QR code below) of the residential property need to be entered. This applies in particular to properties handed over from the 4th quarter of 2016 onwards.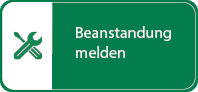 The following form is used if no identification key is available yet:
The information on data privacy when using the weisenburger services app and the online complaint form can be found under the Privacy policy link.